YORK YOUNG PERSON'S DRU...
YORK YOUNG PERSON'S DRUG & ALCOHOL SERVICE
Recovery and Wellbeing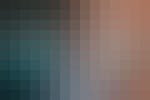 Our Young Person's Drug & Alcohol Service in York offers confidential advice and support for people under the age of 18 who are using substances (Drugs and/or Alcohol). We also offer support to young people (11-18 years old) affected by someone else's drug and/or alcohol use.
We are flexible as to when & where we meet with young people and can either meet face to face or telephone support.
Our service is free and anyone can make a referral to our services as long as the young person has consented and willing to access our support.
Other services 
In addition to the above, we offer:
Drug & alcohol awareness training to professionals (Dates TBC)
Drug & alcohol education to Schools & Colleges
We are working with the PFCC (Police, Fire and Crime Commissioner) to further develop our PSHE offer and aim to create new content and carry out further filming so more schools can use the interactive videos to engage in practical and informative discussions with young people. YDAS Young Persons and Digital Inclusion Services Team Lead, Mike Benson led on these educational resources which offer a non-judgemental and factual approach. Below is one of our educational videos which has been watched over 1000 times by pupils across Yorkshire.
Together with Young People
Check out the York MCN page here to see how we're working together with partners in York to answer the question, "How do we change the systems that perpetuate multiple disadvantage for children and young people in York?"
Helpful Resources
Check out the following helpful links that have digestible resources and information about drugs and alcohol:
https://learn.genetics.utah.edu/content/addiction/mouse/
Get in touch 
If you have any questions about our Young Persons Service in York feel free to get in touch by phone (01904 4646800) or email us at york@changing-lives.org.uk.
Please use this form to refer clients, family members, or yourself to the Young Persons Service.
E-mail us
york@changing-lives.org.uk
Self Refer
york@changing-lives.org.uk
Call us
01904 4646800
or WhatsApp on 07812672578
Instagram @changinglives_thrive