GAP & MAP Project
Women and Children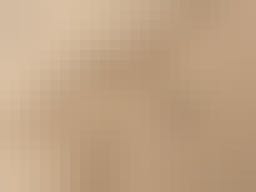 Introduction to Service
GAP & MAP supports individuals who have been exposed to exploitation and/or those involved in survival sex or sex work.
We provide provides outreach and in reach support to engage with people on a one to one basis providing the following specialist programmes of care designed in partnership with NTW Mental Health Trust.
How we define our work:
Sexual exploitation: This is a form of sexual abuse where an individual or group takes advantage of an imbalance of power to coerce, manipulate or deceive an individual into sexual activity, physically and/or online.
Survival Sex: There are forms of selling/exchanging sex or sexual content that are often rooted in structural failings that are often constrained by social and/or economic vulnerabilities. In cases such as these, sexual activity is often exchanged for a survival need such as housing, food, tobacco, protection, alcohol, or drugs.
Sex work: This is a broad term for activities including but not limited to, selling sex, brothel work, street-based sex work, webcamming and stripping. There are forms of sex work that are consensual, where the person selling sex or sexual content chooses to do so as a means of income.
Key Information
We offer:
Intensive 1-to-1 support
Weekly women's drop-ins
Prison in-reach and community integration
Supporting access and engagement with services to meet immediate needs
Dialectical Behaviour Therapy Skills groups and Trauma Focused programmes
Community Integration: education, training and employment including opportunities for volunteering
A specialist ISVA
Explore exit routes out of sex work if desired.
How to access
People can be referred from a supporting agency, peer, family or self-refer. You can find the contact details below.
Are you eligible?
You are eligible if you are aged 16 and over and living in Northumberland, Newcastle, North Tyneside, Gateshead, Sunderland, South Tyneside or Durham.
Get in touch
Tel: 07812663342
mail: Danielle Amann, Service Manager danielle.amann@changing-lives.org.uk
Not eligible for this service?
Check out our service index below to find all of the services we currently offer which you can filter by location, service type and also by type of referral. Click "I am referring myself, a friend or a family member" to find services you can personally refer to.
Find Support