An exhibition displaying art from a group of women supported by Changing Lives has launched at Newcastle Cathedral.
'Hidden Stories' features the creations of five women who worked alongside award-winning, local artist, Shiori Naruse to produce a series of print-based artworks responding to some of the hidden stories and themes in the Cathedral, with a particular consideration of motherhood, identity and gender.
During the six sessions, the group explored the Cathedral searching for representations of women within it. They considered the use of male centric language in ledger stones and memorials and were particularly inspired by the only stained-glass window in the Cathedral that has been designed by a woman, Caroline Townshend. The women were inspired by her accomplishments at a time when marriage and childbearing were seen as the only path a women should take.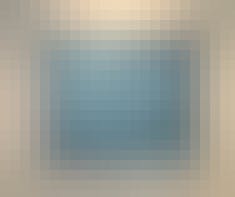 One of the images which most strongly affected them was that of the pelican. The pelican is widely used in many traditions as a symbol of love, sacrifice and generosity. Legend says that female pelicans would pierce their breast with their beak to feed their young with their own blood in times of famine. We now know that this is not accurate, and it is thought instead that the red markings on a pelican's beak might have caused this theory, but its symbolism remains. The women felt they could relate very closely with this symbol, in particular its connection to motherhood.
Speaking about the importance of the project, Sami-Jo Florance, who works for Changing Lives and jointly facilitated the sessions, said: "For the women we work with, this creative expression contributes to playing a critical role in overall wellbeing and, especially in a group setting, can often unify women by decreasing social barriers.
"Equally, it offers the opportunity to tackle topics that can sometimes be hard to put into words, such as gender and a woman's role in society, both of which were discussed during this workshop and then expressed in their work.
"Furthermore, by showcasing the women's work in this manner, it reinforces the belief we try to instil that, their voice matters, and that they can use their voice to contribute to their communities in a meaningful manner."
The work, which will be on display until Monday 28th November, sees symbols used to represent gender to fill in some of gaps in representation in the Cathedral. Tulips represent growth and blossoming which echoes the progression of the work during the weekly workshops. Drawing, collage and printing techniques were used, with a particular focus on monoprinting - a form of printmaking where the image can only be produced once - and which echoes the unique brilliance, perspective and experience of each individual woman.
Upon seeing her work on display, one of the women, said: "Loved the exhibition, it looked fantastic. So proud to be involved. I loved every minute of it."